Latest Tenerife property bargains for sale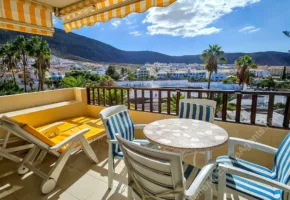 Property Details Property Photos 1 Bed, 1 Bath Apartment for Sale in Cristian Sur, Los Cristianos. Exclusively listed with Andy Ward – Tenerife Estate Agents With its spacious South-facing terrace, this well-priced one bedroom apartment is one of the best you will find for sale in the Cristian Sur complex. It is ideal as a… Read More
Tenerife Property News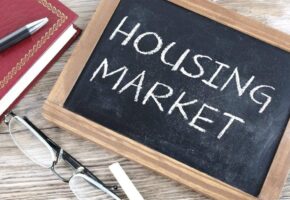 Are property prices in Tenerife going up or down right now, in 2023? How has the market been affected by Coronavirus? How has Brexit affected prices in Tenerife? (Updated May 2023.) The short answer is - property prices in the popular resorts in the South of Tenerife have been rising over recent and have showed no signs of slowing down so far in 2023. The long answer is below where I share my … [Read More...]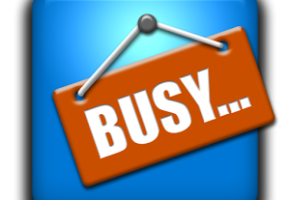 Well I cannot speak for all agents, some are telling me its very quiet for them, others are "getting by". As for my own agency, we have just had a record week - 4 sales, offers accepted, reservation deposits paid and contracts signed! 4 Sales in a month is good going so to nail 4 sales in just one week is exceptional! This pushes our current sales numbers to 13 this year, as of week … [Read More...]
Official Agents for the Abama Resort - contact us now for details on the Exclusive launch of Phase 4! … [Read More...]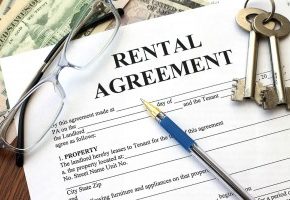 Long term rental laws in Tenerife It seems every week at the moment, tenants are crying out on Facebook groups for a new apartment rental after being told by their landlords or rental agents that they have one month to vacate. A few reasons behind this may be that the price of long-term rentals has increased by quite some margin in the past few years and property owners want to start renting … [Read More...]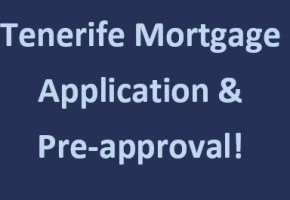 If you are looking to buy a property in Tenerife with a mortgage then speak to me about it first. I have brokered mortgages here for almost 10 years and before I sold property I was brokering mortgages full-time. I can tell you quickly what is available and whether you will qualify for the type of mortgage you need. At the moment we have some excellent rates with the best variable rate mortgage … [Read More...]
Tenerife property
When it comes to Tenerife Property, as a buyer you really have your work cut out! There are literally thousands and thousands of properties for sale in Tenerife. Trying to search through them all on the internet is mind numbing as the market is saturated with old, out of date listings showing properties that are no longer for sale in Tenerife. Similarly you will find plenty of Tenerife property listings where the prices are simply ridiculous. The reason for this is that some estate agents will take on and list any type of property whatsoever at whatever price the owner tells them to. Even if they already have the property next door for a much lower price they will happily list the next one so as to "get their numbers up" and show that they have the biggest selection. Some agencies now have well over 1,000 properties for sale listed on their books - crazy!
1,000 properties for sale - yawn...!
How any agency can physically manage 1,000 listings - 1,000 owners, 1,000 sets of details, generate viewings for all 1,000 properties, keep them up to date etc - I simply do not know and I suspect that they don´t manage them at all. Hence the reason the internet is clogged full of junk whenever you do search for a property in Tenerife. > This is why you end up being told "Sorry that one is sold" "Sorry that one is now a higher price" "Sorry the owner no longer wishes to sell" etc.
The difference with this website is that only well priced property makes the grade here and there will be very few old, out of date listings as I regularly go through and clean out the database.
I take a completely different approach with TenerifeEstateAgents.net. Instead of listing any old rubbish, I carefully consider every property on its merits. If it is in an undesirable area, on a complex that has lots of problems and issues or if the price just does not make any sense and the owner cannot justify their asking price - I won´t take it on. As an estate agent in Tenerife I do believe that when it comes to property owners, my job is to advise them on setting a realistic price and then marketing their property honestly and correctly, rather than taking on anything and everything and telling would be buyers that they are all fantastic!
Hopefully this makes my Tenerife Estate Agents website a lot "cleaner" and easier to navigate. I have nowhere near 1,000 properties - probably closer to 100 for sale. I would like to think that these are some of the best priced properties you will find that are currently on sale in Tenerife.
My "rule of thumb" for listing properties is pretty much that if I don´t think it will sell in 6 months I don´t really want to list it, I don´t want to spend lots of time marketing it and I don´t want to waste my buyers time doing viewings when I know there are better options at lower prices.
Mailing list - get the best bargains straight to your email
As such, most of my buyers are on my mailing list as they know that every property I email out to them is going to be good value! You too can sign up and receive the best priced properties in Tenerife straight to your inbox - just add your email address below (you can unsubscribe from this at any time...)
Receive the latest Tenerife property bargains and repossessions by email:
About buying a property in Tenerife
Buying Property in Tenerife has many advantages to buying over in Mainland Spain. The biggest advantage is the rental income that Tenerife Properties are able to generate. Rather than having a short peak-rental period, property in Tenerife can be rented out and is in demand all year round with the busiest months of the year being December into January. There is a healthy and mature market for "swallows", people who wish to come over to Tenerife and rent a property for 3 or 4 months between … Continue reading