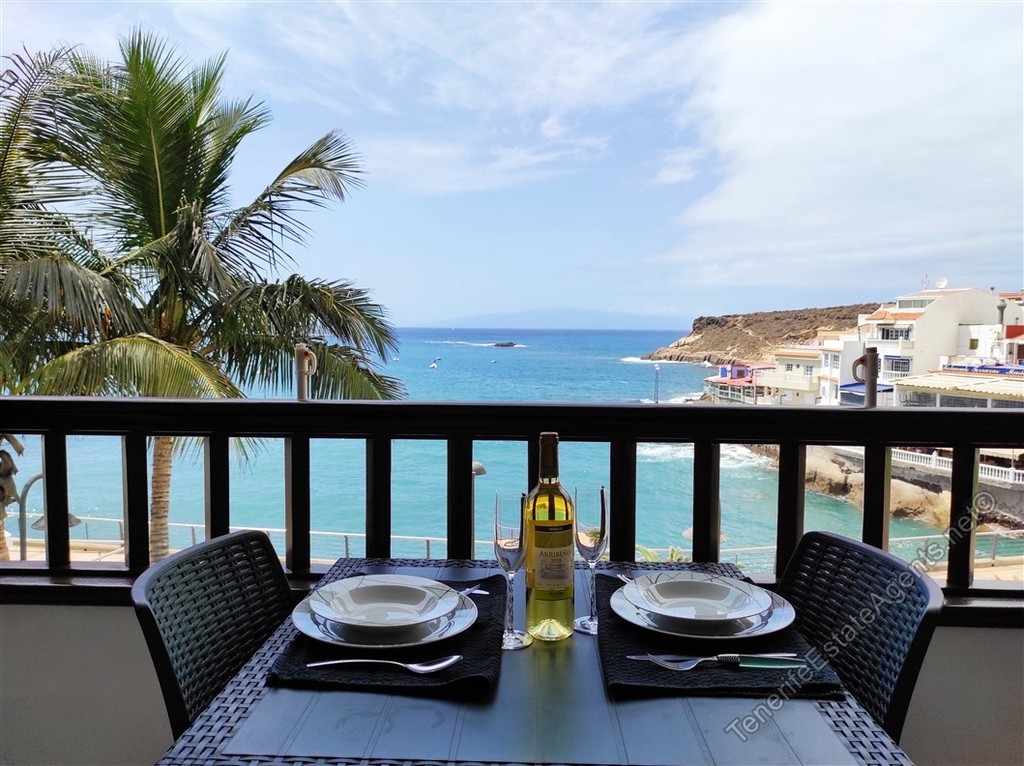 Property Details
Type: Apartment
Area: La Caleta
Complex:
Price:
Mortgage available:
Mortgage per month:
Cash deposits needed:

Interior m2: 48
Exterior m2: 5
Bedrooms: 1
Bathrooms: 1
Balcony/Terrace Terrace
Garden:
Community Fee per month: TBC

Property Photos
1 Bedroom Front Line apartment For Sale in La Caleta with sea views
SOLD! It was an excellent property at a sensible price. Looking to sell a property in La Caleta?
Call us now to discuss a high quality, effective marketing plan for your property – (0034) 671 114 013 – we get results!
Or, want to know when we list the next well priced property here? Fill in the form below and you will be the first to know.
This beautifully refurbished apartment is situated right in the centre of La Caleta in a front line position. The property has a living/ dining area with an American-style open kitchen, one bedroom and one bathroom. There is also a garage space included in the price of this first-class property.
On entering the apartment you have the bedroom to the left and the living/dining area and kitchen to the right. The living area will come furnished as in the photos, there is a modern fitted and well-equipped kitchen adjoining this area. To the front you will find the balcony which looks directly out to sea with views to the neighboring island of La Gomera. The bathroom is modern, bright and equipped with a walk-in shower. The bedroom is towards the back of the property has a double bed and built-in wardrobes,
La Caleta is an upmarket semi-residential area, sought after for upmarket holiday accommodation and a cut above the other resorts in the South of Tenerife. It is absolutely one of the best areas to buy if you are looking for long term capital appreciation as demand continues to rise here and a lot of investment is taking place in the vicinity. The resort offers a good selection of top quality restaurants on your doorstep.
Fill out the form below or give me a call on 671 114 013 if you´d like to take a look.
Make an enquiry about this property