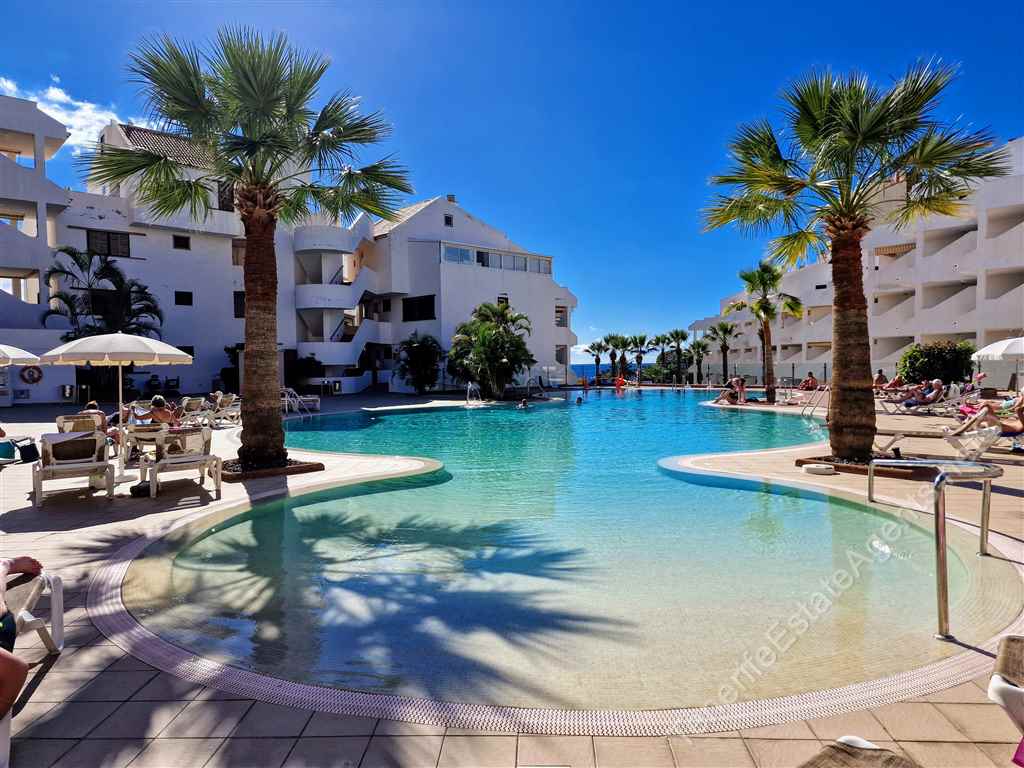 Type: Apartment
Area: Los Cristianos
Complex: Paloma Beach
Price:
Mortgage available:
Mortgage per month:
Cash deposits needed:

Interior m2: 55
Exterior m2: 11
Bedrooms: 1
Bathrooms: 1
Balcony/Terrace Terrace
Garden: Communal
Community Fee per month: 120€

Property Photos
Superb 1 bedroom apartment for sale on the popular complex of Paloma Beach, in Los Cristianos.
EXCLUSIVE to Andy Ward – Tenerife Estate Agents!
SOLD! By Andy Ward – It was an excellent property at a sensible price. Looking to sell a property in Paloma Beach?
Call us now to discuss a high quality, effective marketing plan for your property – (0034) 671 114 013 – we get results!
Or, want to know when we list the next well priced property here? Fill in the form below and you will be the first to know.
The apartment consists of a spacious lounge, balcony, kitchen, large double bedroom and bathroom. The kitchen is to the rear of the lounge and at the front, double doors lead out onto the South-facing private terrace.
Walkthrough Video
Paloma Beach is a beautiful, self-catering holiday complex. All of the facilities you would expect are here including a large, recently modernised, heated swimming pool and Jacuzzi, onsite reception, children's play area and free Wi-Fi.
Paloma Beach has been improved massively over the years and has received a TripAdvisor "Certificate of Excellence" every year for several years now.
Just outside the complex, you will find a plethora of bars and restaurants along the main street. There are no inclines here, it is a very easy place to walk around and there is also a great beach bar across the road! The nearest supermarket is Iceland, which stocks all UK food products and this is also just outside the complex.
It is an increasingly popular complex for holidaymakers and owners alike and is rated as one of the best in Los Cristianos.
A spacious apartment on one of the best complexes in Los Cristianos. Heated swimming pool and the beach and coastal walkaways just across the road.
Contact us by filling out the form below if you would like to view this property.
Make an enquiry about this property